Unify Your Subscriber Data
The Power of Audience Insights
Create high-value segments

Consolidate subscriber data from all sources

Build complete pictures of each audience member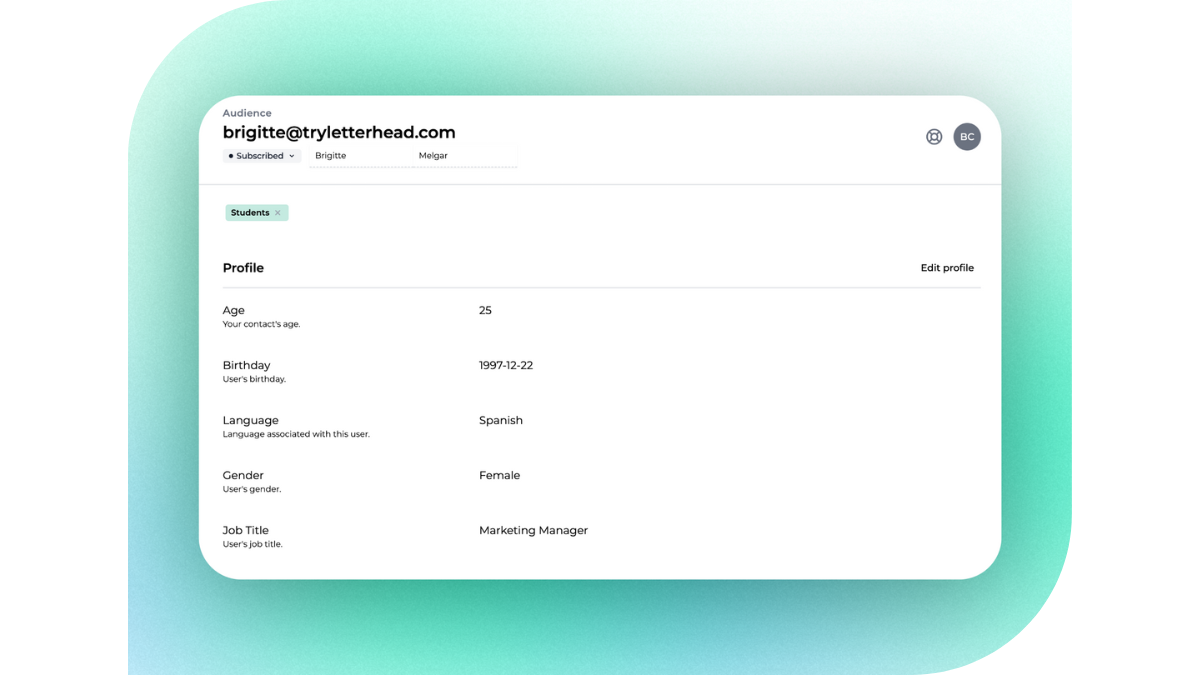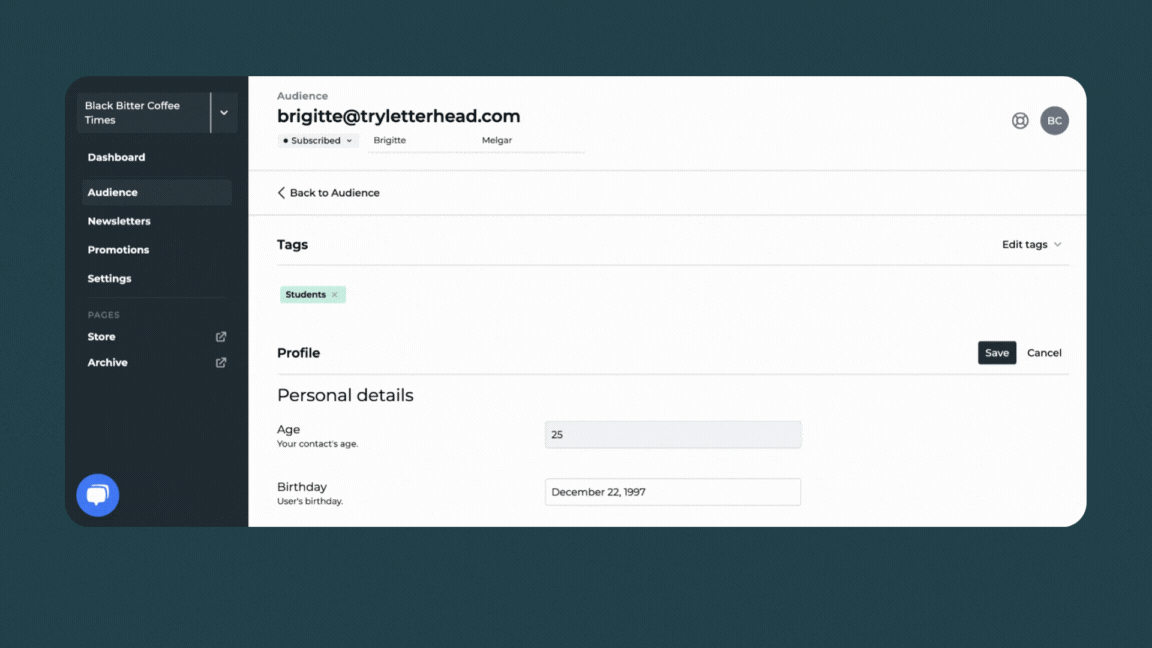 Work Smarter.
Letterhead's expanded profiles allow you to curate a centralized profile for each of your subscribers with profile fields for demographics, interests, purchase history, and more.
Sync data from your CMS, CRM, analytics, and other platforms via API, Zapier, or CSV upload. With our customizable profile builder, you can tailor fields to your needs.
Get the full picture of each subscriber by unifying data in Letterhead.
Seamless Segmentation
Centralized profiles enable you to segment and personalize your newsletters at scale. Send targeted content based on location, gender, interests, purchase history, and any other profile data.
Create high-value segments like power users, at-risk churners, or loyal advocates. Then engage each group with tailored content and messaging.
Streamlined Audience Insights
With a unified profile for each subscriber, you gain actionable insights to understand your audience and serve them better.
Then develop better content, drive engagement, and strengthen your community.